Kurulus Osman Season 4 Cast Full Details
Kaya, Buse Arslan, Emel Dede, KANTAKOUZENOS, OLOF, FRIG, BAYDIR MR., Mr ÖKTEM, and BENGI HATUN  are included in the cast of kurulus Osman season 4. 
In spite of the characters that were mentioned in the earlier scene, new characters show up in this season. Osman Beys' role will be played by Burak Ozcivit while Bala Hatun's role will be played by Ozge Torer.
Burak Özçivit plays Osman Bey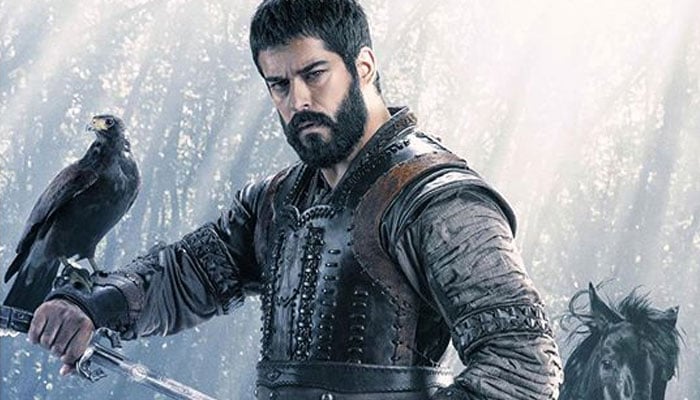 Burak Ozcivit has starred as Osman bey in all four seasons of Osman. Osman Bey is the youngest and third son of Erutugrul and Halim Hatun. Savci Bey and Gunduz are his brothers. he is the nephew of Selcan Hatun who treated him as his own son. Bala Hatun and MAlhun Hatun are his wives. He is the father of Alaeddin Ali, Orhan and Fatma Hatun in this play. He is skilful in swords just like his father Ertugrul. In season 2 of kurulus Osman, he is elected as the kayi tribe's bey. He decides to marry another wife as per the will of his father. he also alternates the flag of kayi.
Özge Törer plays Bala Hatun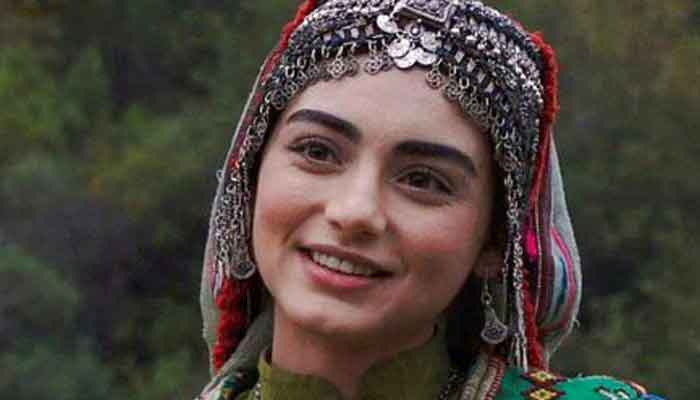 Ozger Torer has played the role of Bala Hatun in all four seasons of Kurulus Osman. She is the daughter of Şeyh Edebali and Ulduz Hatun. Osman bey married to Bala hatun and Orhan and Alaeddin are her children. As the wife of Osman Bey, she is the head lady of the kayi tribe. She is a good painter. In season 1, when she was not able to give birth to any child, then the father of Osman bey forced Osman bey to marry a second wife. Although she is not happy with it she supports her husband Osman bey for second marriage. This shows she is a  very strong lady.  Özge Törer won the Best Actress Award at the Golden Globe Awards for her role in the Osman season.
KANTAKUZENOS
He is an heir to the throne of Byzantium. He has a strong inheritance. He is a sneaky and clever man. Hakan Yilmaz will play the role of Kantakuzenos.  A Self-called Emperor who is like  Aya Nikola and wants the downfall of Imperator Andronikus and to govern the Byzantine himself. He's not a member of the Orthodox church, nor a Catholic.
OLOF
Nihat Altinkaya will paly the role of OLof in season 4 of kurulus osman. He is the Vikings' influential leader who travelled with his wife Frigg and demons From the cold north to attack the land of Sultan Osman and after that attack the Byzantines. later on, He may have issues with the army of Mongolians.  Olof was a person of the Pagan faith. With his brutal appearance, he urges fear in his people. He is a popular commander of Constantinople.
FRIG
Ipek karapinar will play the role of frigg in season 4 of kurulus osman. She is the wife of Olof who is a member of the Vikings. She is a reckless, warlike, and brave lady. she frightens her enemies with her fear. In the beginning, she was considered kind towards the enemy, not killing them until they begged for it. After 100 episodes, she begins spying in Yeniseher on Malhun Hatun and Bala Hatun.
BAYDIR MR.
Deniz Hanzaoglu play the role of BAydir Mr in kurulus osman season 4. He is the brother of Oktem bey and a bey of the greedy tribe. Due to the gain of wealth, he only sides with Osman. He is the bey of his tribe. Mr Bayındır Bey, who is an authoritative gentleman and is well-liked by those who know him, is a man of substance.
Mr ÖKTEM
Kaan Yalcin play the role of MR Oktem in kurulus osman season 4. He is A bey of Turkmen and bayindir Bey is his brother. He is not a greedy man and fully supports Osman Bey without any greed. he is well known as the bey of kargi Obasi. MR Oktem is an aged man. He's a true leader, standing strong and passing his word to those around him. He is a native of Gaza.
BENGI HATUN
Almia Atabeyoglu play the role of Bengi hatun in season 4 of kurulus Osman. She is the wife of Oktem Bey. She is the mother of Alcicek Hatun. she is the master lady of kargin obasi. She is the younger sister of Batur Alp who was murdered in the 100 episodes of kurulus Osman. She has personal issues with Malhun Hatun. She has a love for power and authority. Bengi Hatun's tongue is sharp, and she always takes root around her.